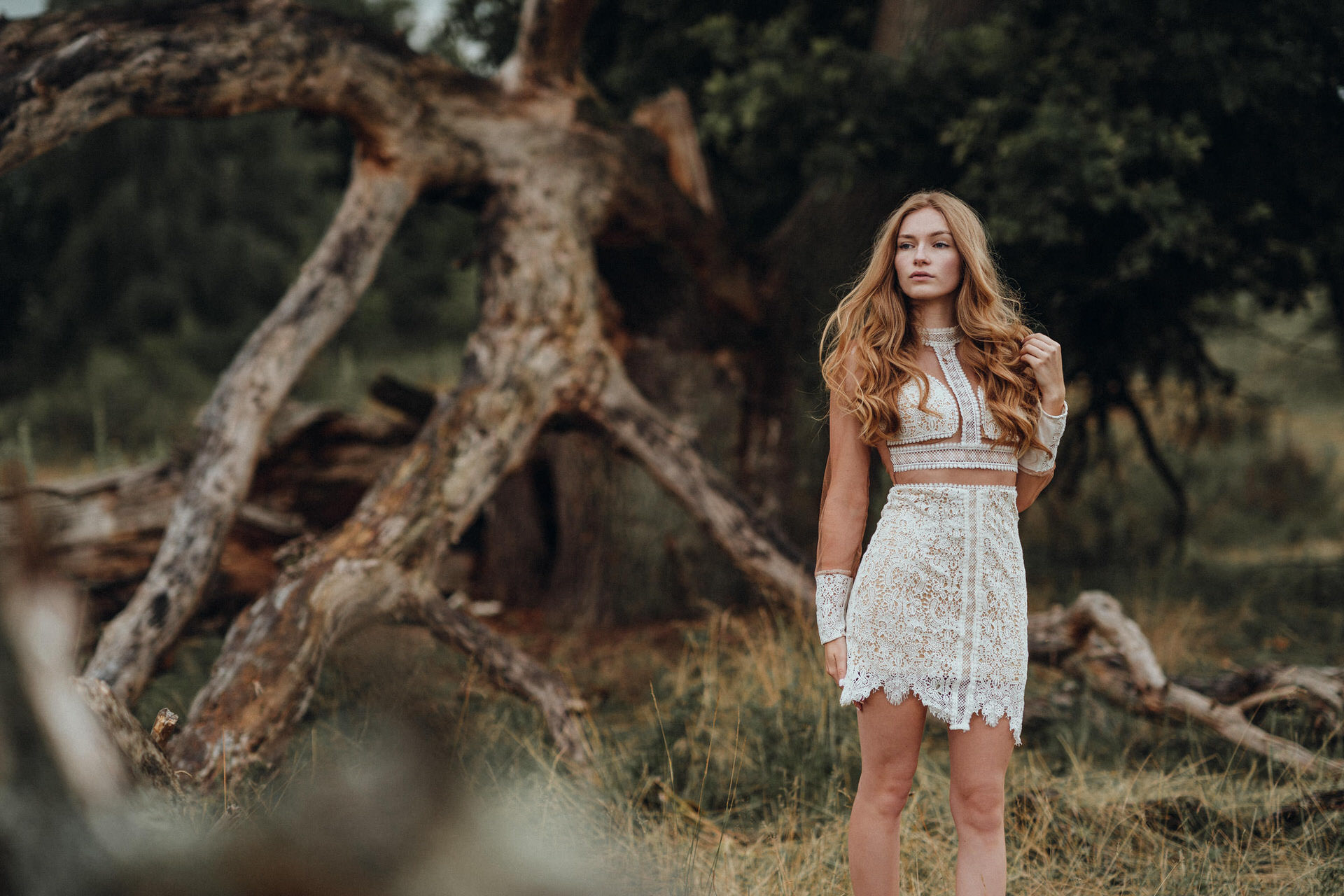 Have you ever wondered how some photo's color look can appear really atmospherically? While you find yourself once again lost in front of all the Lightroom sliders?
And even if your colors look really good after hours of editing, your preset fits only on a certain picture? Bad news: At the next photo shoot you will probably have to start from zero again.
Don't worry: This learning curve is completely normal. Moreover, it is not enough to know only the function of each individual slider. The difficult thing is that you have to harmonize all settings in order to get an atmospheric color look. I can tell from my experience that these hours of experimentation are quite normal in the beginning.
I like to compare this with my former »cooking skills«: It seemed impossible to me to make all the spices harmonize. And the longer I seasoned, the worse it tasted. It would have taken me years to figure out the right mix ratio myself.
Then I discovered organic spice mixtures. So I no longer had to puzzle over what fits together. Instead, such mixtures come from companies that spend all day doing that.
So imagine what it would be like if you had a proven solution for your unprocessed RAW photos. Just to spice them up from »contrastless« to »atmospheric« in seconds. And from now on in a reliably way. And for every photo shoot.
This is where I would like to help you with my THO Moody Lightroom presets. I've already spent the time for you that you're spending in Lightroom right now. And figured out the right slider mix ratio for beautiful moody color looks.
That's how I created this preset pack. These presets create a very intense mood in seconds. And thereby fit on just about any outdoor photo. The presets can of course be refined and adjusted as desired, just like the spice mixture. However, they provide a stable base with just a few clicks in Lightroom.
Your new Lightroom foundation
From today on the THO Lightroom Presets are your daily companion in image editing. You can edit the popular moody image look in no time at all with them. Through my daily use of the presets in professional photography, they have been continuously improved and, with only a few adjustments to the basic settings, fit just about any image.
But beware: The THO-Pack is no ordinary preset set. Instead you get additional Lightroom profiles. The Look profiles are used for combination together with presets. The color look profiles also let you control the opacity of the presets.
Analog inspired image style
12 color looks each as preset and profile
10 look profiles for combination
Variable opacity through profiles
Universally applicable
Edit atmospheric colors with just a few clicks. With the THO-Pack you can directly access my experience and save a lot of time (and money).
Step 2: Combine the preset with a profile
You can combine each color preset with one of the 10 Lightroom profiles. This way you can quickly and easily adjust your editing to any photo. Or switch to a completely different emotional color world with just one click.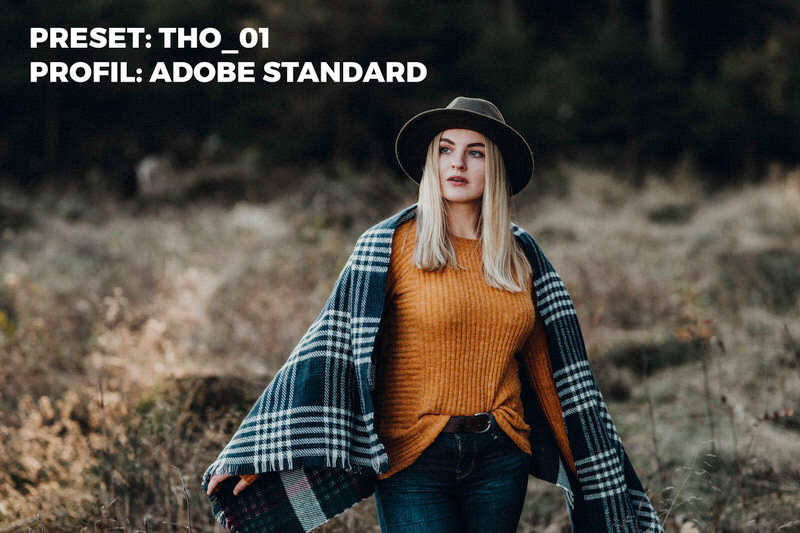 ---
More extras
Adjust intensity of color looks
The advantage of Lightroom Profiles over Lightroom Presets is that you can easily adjust their strength via a slider. Therefore, each individual preset is also included as a separate profile. So you can change the color look in the "Opacity" control. Note that profiles only save colors – you have to adjust controls like grain and sharpness separately.
Lightroom Mobile compatible
Now you can use your THO presets not only at home, but also on the go in Lightroom Mobile. You synchronize these either via the settings of the .DNG file or via sync through Lightroom CC. With the latter, the profiles are also transferred.
Opinions about the THO-Pack
In the meantime I don't use anything else than Markus' THO Presets. In combination with the corresponding profiles, there are countless possibilities to edit my pictures. This allows you to find a suitable image look for any mood. THO presets allow me to edit much more consistently and I'm finally happy with the end result of my images. After trying countless other preset packages, the search is now over. I can only recommend the THO presets to everyone. And free updates on top.

Nicolas Schebitz, photographer
There are so many incredible presets being sold out there, often by "renowned" people and successful Instagrammers, but with almost all of them I have made the experience that their presets extremely often completely disfigure the pictures, (weird color casts, completely overdrawn, unnatural skin tones, etc).) and do not work at all resp. only on a very specific type of photo. Your presets, on the other hand, fit (for me, anyway) almost every image, no matter where and how it was shot. You only have to make minimal adjustments, if any at all. I really don't know how you did it, that all presets look good on all photos, because this is not the case with countless others.

Jan M., Photographer
I was thinking for a long time whether I should buy the presets from Markus, because I have often been disappointed by different packages and they never worked. However, I have admired his filters for years. After I tried them I was not at all disappointed, but quite happy. Especially with the help of the profiles every preset fits perfectly to every photo. Through his video on how to use the presets, each image could be super customized. Its customer service is also top! I had several questions and they were all answered extensively and promptly. Great praise to Markus and his work!

Mari Horenbacher, photographer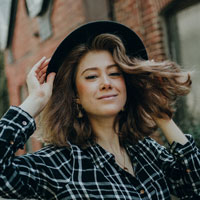 I'll be honest: I've tried, "studied" many presets from other photographers" and used. None of these presets were nearly as helpful as your THO presets! Here I could take away and apply a lot for my personal style. Thanks for sharing your workflow with us!

Patrick Hess, photographer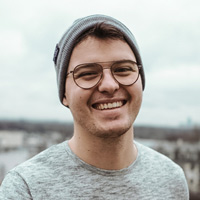 Photography is more fun for me than editing pictures. That's why I like to turn to various Lightroom presets for inspiration. And the THO-Pack is excellent to work with. Already with the twelve different presets you have outstanding one-click results to efficiently create consistent series. In a second step, ten variations are available for each color look in order to really find the right image mood for the shooting situation. The package offers so many incredible variations to give your pictures a moody image look with atmospheric colors and an analog touch and with the profiles guaranteed to always hit the natural skin tone.

Sebastian Brückner, photographer
I've been using the THO Preset Pack for some time now, now even with 3D effect, and I'm really excited about the diverse color looks. I can apply the presets individually for all images, which is very convenient for me as an advanced amateur photographer. The presets make working in Lightroom much easier.

Sarah Neutzner, photographer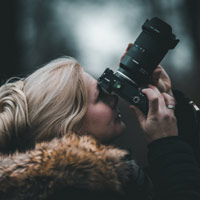 I really like working with your presets. They always give me a super foundation to my idea of image editing. I mainly shoot landscapes/flowers etc. and a little Street. Sometimes there is a WOW effect when I select a preset. Then I wonder if I took this picture at all…. Thanks for this!!!

Ines Breisacher, photographer
Tho Pack
Moody Presets and Profiles
12 Lightroom presets
10 color profiles for advanced customization
Over 100 different image look variations
Each preset also available as a separate profile (12 pcs.)
Suitable for Lightroom Classic, CC, Mobile & Adobe Camera Raw*
Presets as .xmp and .lrtemplate files
Free updates
BONUS: Currently with free preset THO 07
75€
Checkout via payment partner Copecart.
Tho Pack
Moody Presets only
12 Lightroom presets
Suitable for Lightroom Classic, CC, Mobile & Adobe Camera Raw*
Presets as .xmp and .lrtemplate files
Recommended for Lightroom < V7.3
Free updates
BONUS: Currently with free preset THO 07
59€
Checkout via payment partner Copecart.
Want a free edit on your photos?
You are not sure if the presets will fit on your photos? Just send me five RAW files (no JPGs!) via a download link to journal@markusthoma.com and I edit the photos with the preset package. This is how you can make sure how your photos will look like with the presets.
*Compatibility note: The presets can be used for all Lightroom versions. These are .xmp files for Lightroom versions 7.3 and above. For older versions < 7.3 they are additionally supplied as .lrtemplate files. The profiles (.xmp files) work in Lightroom Classic CC 7.3 and later, and in Lightroom CC. 10.3 and later is recommended for editing in Adobe Camera RAW for optimal use of presets and profiles. Presets also work in Lightroom Mobile (paid or free version), profiles can only be synced and used on RAW files with paid Lightroom Mobile subscription. Profiles generally work only in conjunction with RAW files.
Frequently asked questions
I don't have Lightroom CC (but Lightroom 5 or 6). Can I still use the presets?
Yes – the presets work in really any version of Lightroom. They are called .xmp and .lrtemplate file supplied. Only the profiles can only be changed from version 7 onwards.3 use. Therefore I recommend the small package for 49€ if you have a version older than 7.3 uses.
Can I buy the presets without profiles?
In case you can't use the profiles yet, I have now set up a smaller product package. Note that a Lightroom update with the purchase of a new camera may be due sooner than you would like. With the large package you have for such a case then directly the profiles ready.
What sliders will I have to edit after applying the preset?

Just about everything you see on this site, the blog, social media, or my portfolio I've edited with the THO presets. Most of the time it is enough to set the exposure and white balance. I additionally recommend to take a look at the basic settings. More is usually not needed. But anyway I still explain the simple application in the included video tutorial.
Can I use the presets and profiles on Lightroom Mobile as well?

You can transfer the presets to the free Lightroom Mobile version via DNG-RAW file. Unfortunately, you cannot use profiles in the free LR Mobile version. In the paid Lightroom Mobile version, however, both presets and profiles are synchronized via Lightroom CC and can be used without restrictions. Keep in mind that profiles can generally only be used for RAW files and are even hidden for JPGs.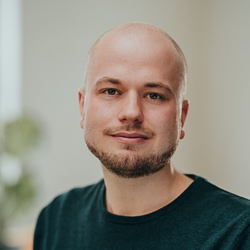 Words about the package from Markus Thoma
Photographer & Presets creator
Since the 2019 release I work daily with the THO Lightroom presets. The package offers me a wide range of possibilities in terms of image look finding. Preset profile combination and color look intensity adjustment create hundreds of possibilities. Once I have found the right preset, I only need to adjust the white balance, exposure and black level for each series of photos – and that's it.
In this way all my photos look like from one cast and create a homogeneous portfolio. This consistency shows my customers that I deliver consistent quality time and time again.
In the meantime I have been photographing for over 10 years, have taught photography for 3 years and currently work as a professional photographer. All this experience is in the knob settings of the THO presets. By purchasing you can get started right away and save yourself all that time. You get directly a working system for a fast and aesthetic image processing.
Creator known from: